Different like you! Explore how we create sustainable leather footwear from Ethiopia and share them with the rest of the world. This is our story.
In 2015, in a barbershop in Addis Ababa, we came across a man wearing a fine looking pair of leather boots. We asked him where he had picked up these great looking shoes and he led us to a factory of highly skilled craftsmen where the boots had been made. At this moment, we knew that we had to create our own style of shoe using Ethiopia's finest materials and our Amsterdam influence. So, we decided to create a sustainable footwear range handcrafted by the hands of local experts, combining local African craftsmanship with European style and design, and in April 2016, TDleatherboots was born. However, perfection doesn't come straight away and much of our time at the start of our journey was focused around quality control. It is essential for us to supply you with the highest quality shoe and after listening to your feedback we made sure to fix any issues that our designs faced. Updating our models continuously, enables us to ensure that we fit your feet with the most comfortable and stylish shoe possible and that's what we have today!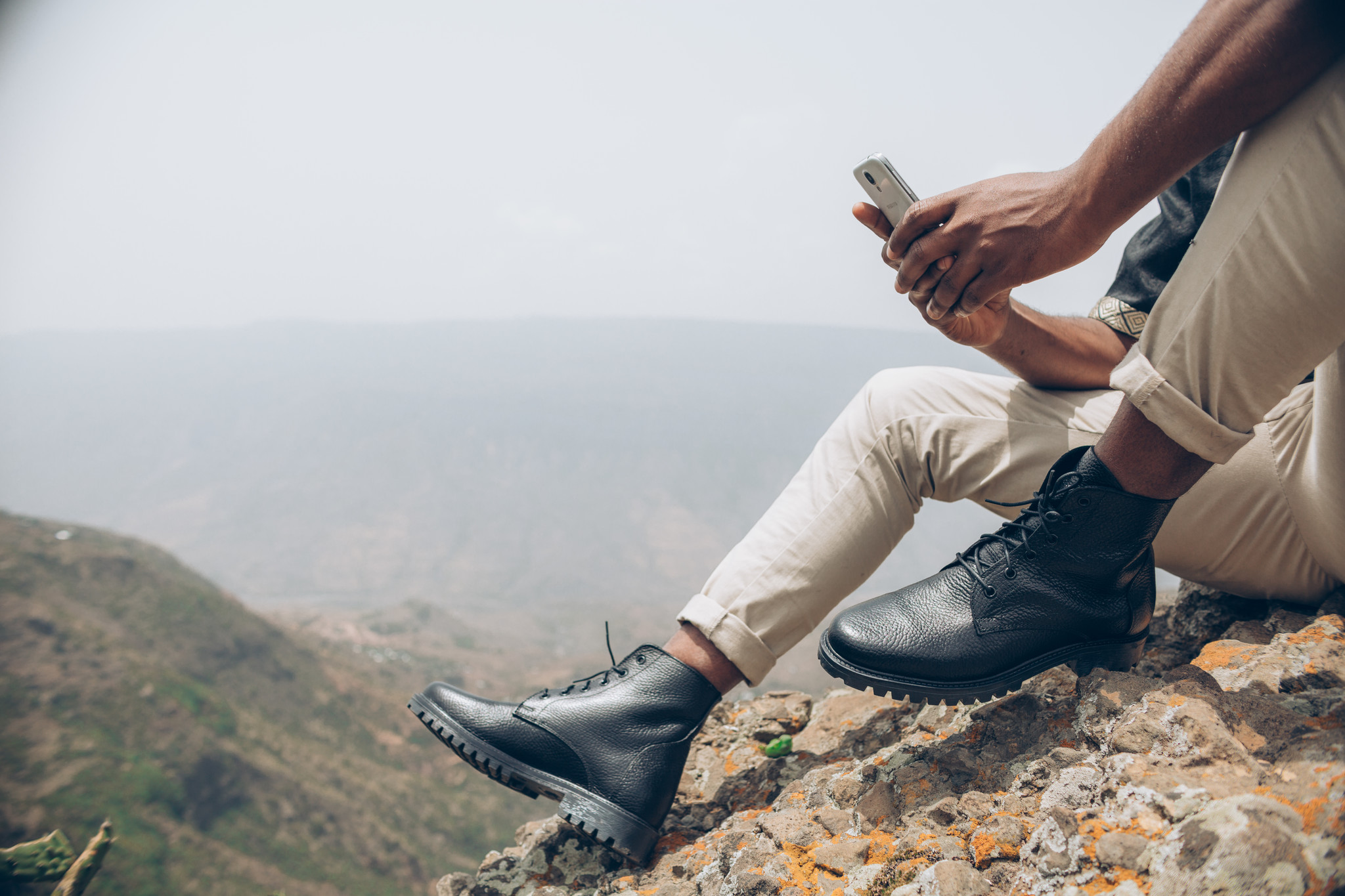 Different like you
Different like you! This phrase lies at the core of all our values at TD and therefore it was vital that we created a unisex shoe that could be worn by everyone from all walks of life. Our mission is to give everyone a sustainable and stylish shoe that is both fresh and clean without compromising on comfort. How can we guarantee comfort you ask? Well because all of our boots are handcrafted by local craftsmen who have years of specialized experience using the highest quality of sustainably treated soft leather. At the same time our Boots combine the very best of African influence and material with Amsterdam design and chic, producing the perfect marriage and what we believe is a great range of footwear.
We don't only look and feel great but you can wear your TD's knowing that you are supporting sustainability in our world! It was essential that every aspect of the shoes were produced in a sustainable and fair manner, from the earliest stages to the final product. At the rawest stage, with Ethiopia strongly in our hearts it was clear to us that we wanted to focus on helping to develop local communities across Africa and Ethiopia with a focus on fair trade. Hopefully, through our collection we can promote the future of sustainable fashion while working towards a greener world. Our collection is designed to support and share African heritage and culture, this is the TD mentality.
Mission
Our mission for the future of TD is to create shoes that not only look great, but also help local communities in Ethiopia while supporting the longevity of sustainable fashion. Our goal for the short term is to make sure that all of our products are produced with environmentally friendly leather avoiding the use of chemicals. However, making sure that our shoes are as sustainable as possible means having to keep on improving and developing each collection. We know that we have a long way to go, but our focus on creating quality sustainable products means that our most recent collection is better than our past versions. We are proud to share that we believe so strongly in working towards a fair and green world that we continuously improve and develop the materials and procedures of how are shoes are put together. In addition, a part of our yearly profits will be going directly towards Ethiopian communities and charities that support fantastic and urgent causes. By improving our process' we hope to give local shoemakers an opportunity to work in good conditions with fair pay and share their skills and designs with the rest of the world while helping to drive the local Ethiopian economy. As we grow, we will share with you exactly which projects and organisations we will be helping out as well as what sustainable materials are used so that you know precisely what you are supporting by wearing TD's on your feet. So let's bring TD leather boots to the world together and make sure that the future of footwear fashion from developing countries is sustainably harnessed and honest! Follow us step by step as we strive to achieve our mission.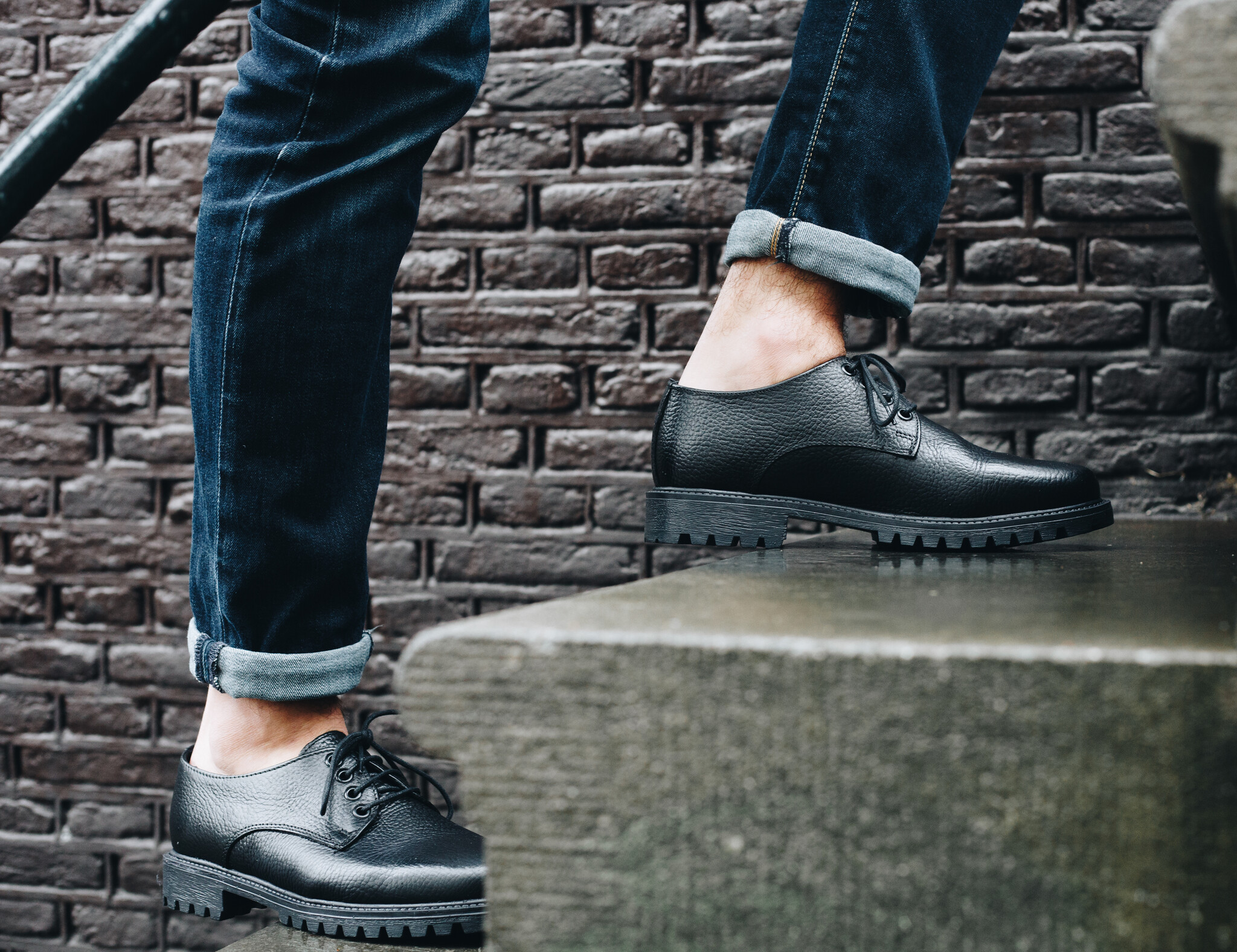 Questions or Comments? Want to know more?
Reach out to us via Facebook or Instagram:
https://www.facebook.com/TDLEATHERBOOTS/
https://www.instagram.com/tdleatherboots/
If you are interested in becoming a TD Ambassador send us your media kit to marketing@tdleatherboots.com
Different like you.